News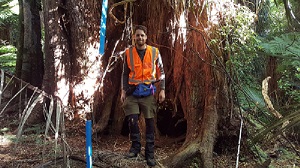 November 19, 2019
The Beyond Myrtle Rust Programme is proud to be sponsoring a myrtle rust symposium at this year's New Zealand Ecological Society Conference in Christchurch where presenters will share myrtle rust research updates. They include Manaaki Whenua's James McCarthy, pictured, whose work was originally funded by MPI, and is now being carried on under the BYM reserach programme.
Read more about 'Researchers to share...'
---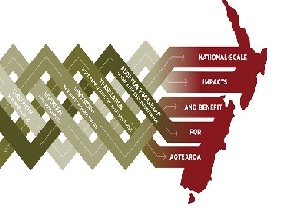 November 19, 2019
The Ngā Rākau Taketake (NRT) scoping group pitched their Investment Prospectus to a 'dragons den' earlier in the month, receiving lots of positive and constructive feedback. Read more about their timeline and the 2024 goals for safeguarding New Zealand's myrtles and kauri.
Read more about 'BioHeritage scoping group...'
---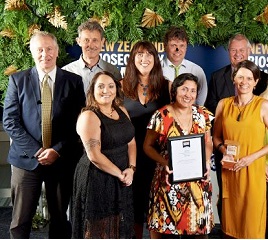 November 07, 2019
Congratulations to the Myrtle Rust Research Consortium, which has won a top biosecurity award for its integrated and rapid research response to myrtle rust.
Read more about 'Congratulations to the...'
---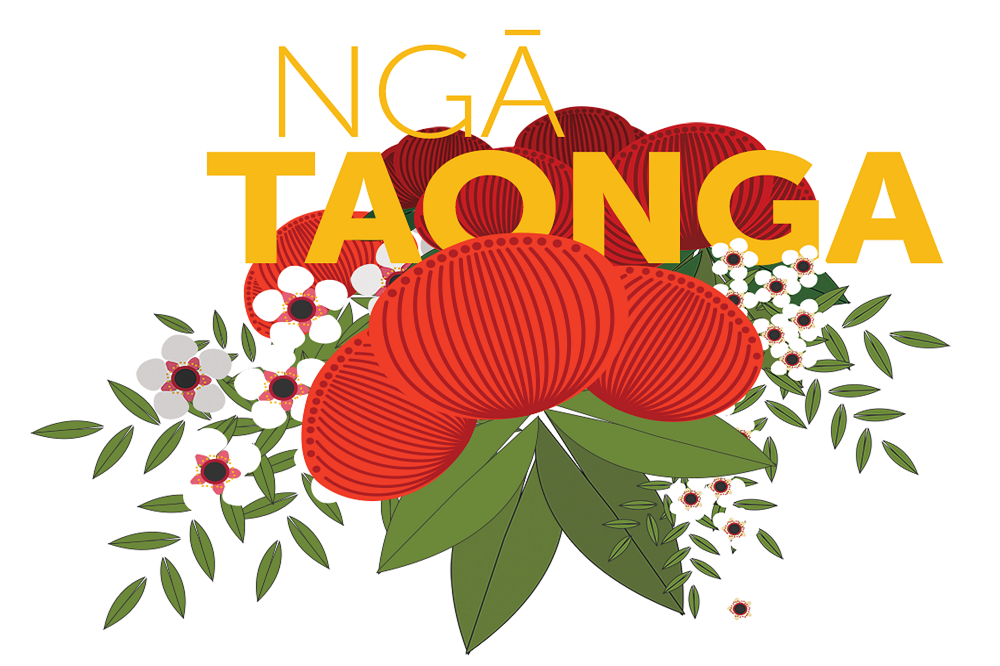 October 14, 2019
A new Myrtle Rust Stakeholder Group is being formed to ensure priority actions in the new Myrtle Rust Strategy 2019-2023 are implemented. Membership will include government agencies, regional councils, Māori, Project Crimson, botanical gardens, New Zealand's Biological Heritage Ngā Koiora Tuku Iho, forestry and plant industry associations, and a representative of the Myrtle Rust Strategic Science Advisory Group. The new group will meet for the first time in November.
Read more about 'New myrtle rust...'
---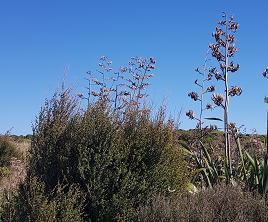 October 13, 2019
The need for well-resourced seedbank facilities and an accessible data system were the focus of two workshops at the recent Myrtle Rust Science Symposium. 
Good progress was made on both issues, says Myrtle Rust Strategic Science Advisory Group Chair Ken Hughey, including identifying what we have, what we need, and how to close the gap.
Read more about 'Taking action on...'
---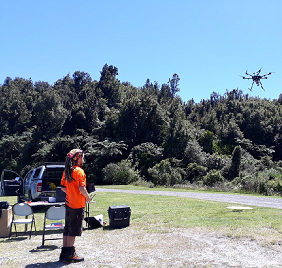 October 11, 2019
The MPI-funded research reports have been finalised and are being published on the myrtle rust website, providing new knowledge and practical insights to help manage the disease in New Zealand. MPI Science Policy Manager Naomi Parker says the first tranche of reports to be published include surveillance and monitoring myrtle rust in New Zealand, and research into controlling the disease, including pilot trials of fungicides.
Read more about 'New knowledge and...'
---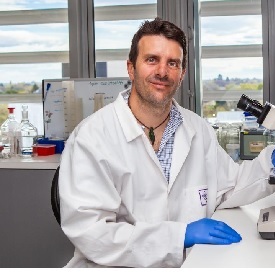 October 11, 2019
A University of Canterbury engineer has received an $800,000 Rutherford Discovery Fellowship to accelerate research into saving native trees from fungal pathogens. Using a lab-on-a-chip approach, Dr Nock will receive funding for the next five years to better understand how plant diseases such as kauri dieback and myrtle rust (which threatens pohutukawa, rata and manuka) target and invade their hosts.
Read more about 'Research looks for...'
---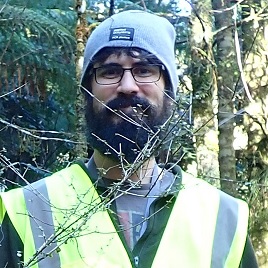 September 24, 2019
Scientists are currently investigating how the pathogen is reproducing around Aotearoa. Researcher Dr Michael Bartlett (pictured) says we need to better understand the way myrtle rust  (Austropuccinia psidii) is reproducing in order to predict how the pathogen will adapt to the New Zealand environment.
Read more about 'Preparing our trees'...'
---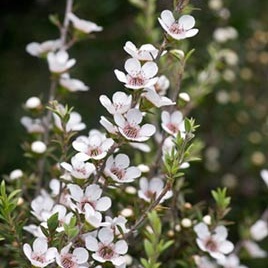 September 19, 2019
The recent Myrtle Rust Science Symposium discussed solutions to battle the invasive rust disease which is attacking iconic species such as pōhutukawa and ramarama, and heard how myrtle rust has wiped out species from some areas across the Tasman.
Read more about 'Symposium focused on...'
---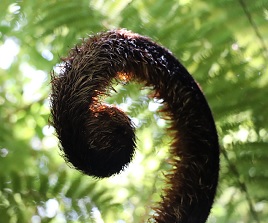 August 31, 2019
Ngā Rākau Taketake: Social-ecological systems are a crucial element in the long-term preservation of our taonga species and ecosystems, so our aim is to build on existing relationships and research to develop expertise in this space.
Read more about 'NZ's Biological Heritage...'
---